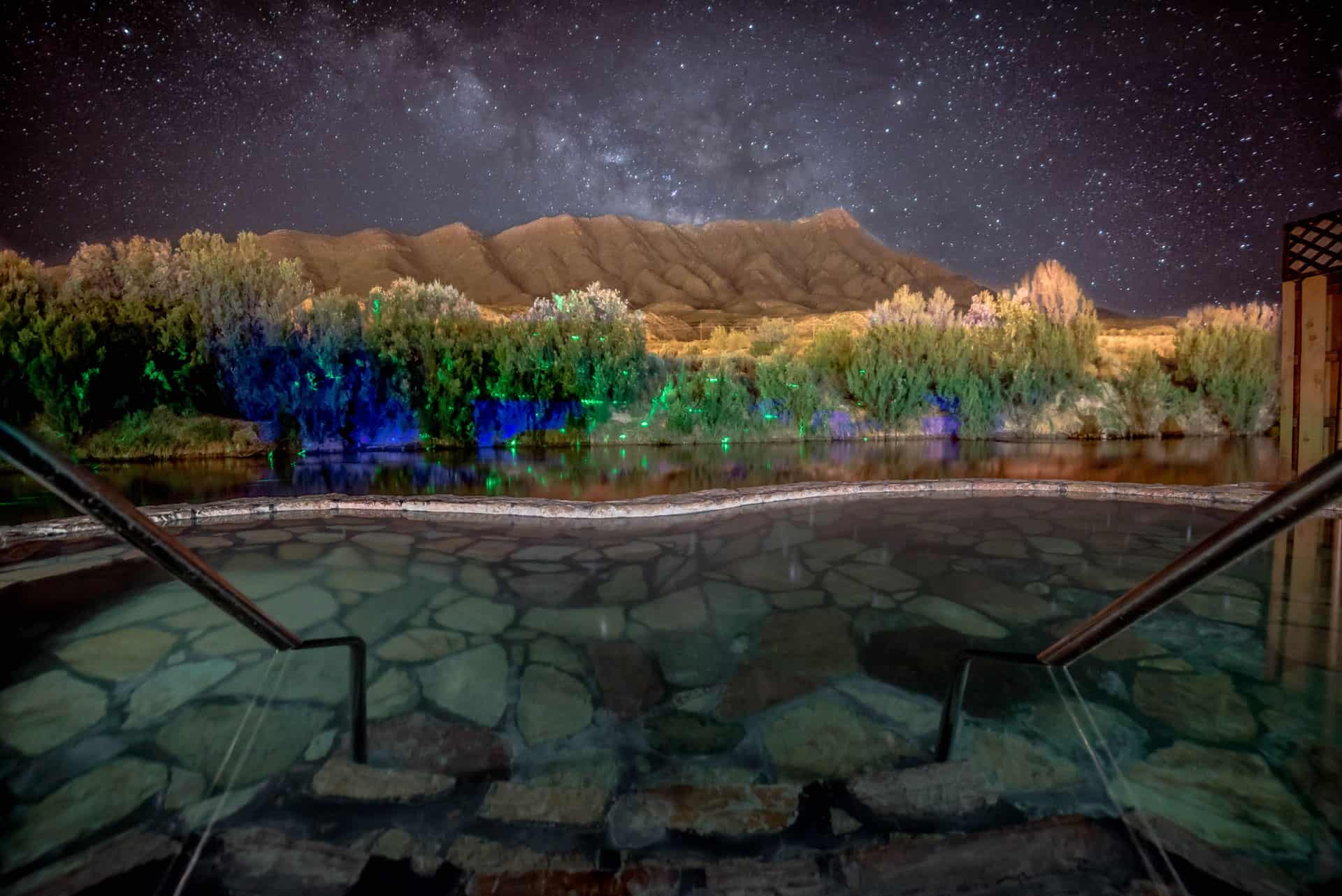 Update 3/24:
We don't want to encourage any unnecessary travel at this time, but we understand that many are already traveling away from home and a safe place to stay is an absolute necessity.
Though our main property and the hot springs are closed. Our RV park is still available for those with fully self contained RVs. We also have an offsite cottage called La Casita that has it's own private hot springs pool. If you need a safe relaxing place to lay low and relax, please give us a call to book either of these options. (575) 894-7625
An important update from Riverbend Hot Springs 3/23:
It is with many heavy hearts that after over 11,000 days of continuous hot springs heaven, Riverbend Hot Springs has made the decision to temporarily close our doors on Tuesday March 24th, with plans to re-open on April 10th, circumstances permitting. 
Though the Governor's latest order still permits hotels to operate at 50% capacity, we feel that a full closure is the safest decision for our guests, employees, and community as we continue to navigate these uncharted waters. Making difficult but necessary decisions today will help our community come through this faster and stronger tomorrow.
Those with existing reservations automatically have credit with us and we would love for you to give us a call to reschedule your stay or soak when things calm down a bit. Don't worry, we aren't going anywhere.
Our focus now will be doing everything we can to support our guests and employees during this difficult time. We are mindful of the individual and communal responsibility we have in containing and protecting against COVID-19. We encourage all of our guests and colleagues to focus on what is most important – the health of the individual and our broader community.
We look forward to welcoming you back to Riverbend Hot Springs in the near future. In the meantime, look for updates from us online and on social media. We hope to soak you soon!