Getting to Truth or Consequences is easy. We are right off I-25 and two hours from both Albuquerque, NM and El Paso, TX. If you fly to Albuquerque (ABQ), drive south on I-25. From El Paso (ELP), take I-10 west and then I-25 north from Las Cruces.
Get off at Exit 79, take that street named Date through town (1.5 miles) until you reach the stoplight at 3rd st. and take a left (East). Then take your first right (South) on Cedar. Go down Cedar (about 5 blocks) and when it starts to curve to the right, you'll see the Rio Grande and Riverbend on the left. (Cedar and Austin St. join at Riverbend).
For more detailed directions use the map below.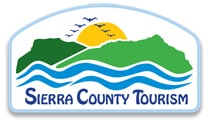 Our county's tourism site is full of useful info on day trips, activities, lodging, restaurants, and history of our area.
Truth or Consequences is a small spa town of just under 7,000 people. The village of Hot Springs, New Mexico became Truth or Consequences after a gameshow challenge in 1950 left us with one of the most unique names in the world. Other names for T or C include "The City of Health" and "The Water Wonderland of New Mexico." That's because, in addition to being one of the most affordable hot springs spa towns in America, T or C hugs the Rio Grande River and is right in between two of the largest lakes in New Mexico.
Elephant Butte & Caballo Lakes
At over 40,000 surface acres and over 200 miles of shoreline, Elephant Butte Lake is New Mexico's largest lake. It is the state's number one destination for boating, swimming, camping and fishing. EB Lake is only a five mile drive from Riverbend. New Mexico's third largest lake, Caballo Lake, is a more peaceful alternative for fishing, camping, and small boating, and it's only eight miles away!
T or C sits at 4,260 feet above the scorching heat of the lowland summers.  High temperatures average around 92 in July and 89 in August.  These figures are much more moderate than elsewhere in New Mexico, and the famously low humidity makes warm temperatures quite comfortable.  Also, even the hottest days cool down to the low 60s at night. Winters are quite comfortable, with an average high of 55 degrees.  Though it does occasionally snow, the flakes usually melt away with the afternoon sunshine. July and August are our monsoon months and may bring short refreshing showers each day.
Our downtown area is within walking distance and features gift shops, health food stores, restaurants, a great museum, used bookstores, and several art galleries. Our two lakes, Turtleback Mountain and nearby Gila National Forest allow water sports, swimming, fishing, hiking, biking, rock climbing, and horseback riding. Other nearby attractions include Spaceport America, The Bosque Del Apache Wildlife Refuge, White Sands National Monument, Gila Cliff Dwellings, City of Rocks, Ski Apache, The Very Large Array, Lincoln National Forest, The Space Museum, nearby Ghost Towns, and Mexican border shopping. Local community events include the Truth or Consequences Fiesta, Hot Springs Festival, Fiddlers Contest, Balloon Regatta, Hatch Chile Festival, Chile Cookoff, and tournaments for bass fishing, and golf.