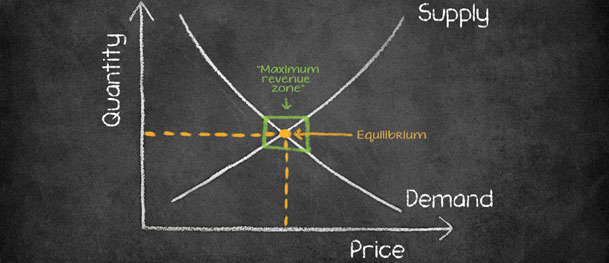 People often ask why we don't have static hotel room rates. This blog post is to explain why and give a bit more information on how to get the best rate.
Our booking engine has a feature called Yield Management, which dynamically changes our rates based on supply and demand. This is very common with most hotels but not as common with small inns. It allows us to compete with other hotels when room supply is high and demand is low and to increase our income when room supply is low and demand is high.
Our system looks at three factors to determine the price: What day of the week and time of the year are you booking?, How far in advance are you booking? and What is the current occupancy of the night(s)? We don't share our exact algorithm but to get the best rate, simply book on weekdays and book further in advance.
Because we have this system, our discounts are built in and there is no need to offer discounts to bolster business at slow times, so we don't. You are automatically rewarded for booking further in advance. This is a good idea anyway, as our rooms tend to book up solid about 4-8 weeks in advance on weekends and up to 2 weeks in advance on weekdays. Though we don't offer any permanent discounts (military, AAA, AARP, etc…) we do have specials and packages from time to time.
We hope this explained our prices a bit for you and please don't hesitate to get a current quote by visiting our booking engine via our Important Info page.